Product Details

Button closure
Warm but not hot -- We all need something to keep us warm in our cold office and those chilly nights! This knitwear is perfect for you
Fashion Features -- cable knit pattern, two useful pockets, button closure and middle length
Occation -- this knitted sweater cardigan suits for home, office, work, night out, chilly days, spring, fall, winter and so on
Shop now -- cardigan, a super versatile piece that is a must for every closet.  You can wear them throughout every season

FEATURE:

Cable knit - It's a classic texture that is both elegant and trendy.
Pockets - So many gorgeous pieces have no place to keep your phone or keys. But pieces with pockets are a win-win!
Button - The sweater's button-up front makes for easy on and off: put it on for chilly mornings and nights and take it off in the heat of the day; put it on and take it off as the temp fluctuates in your office.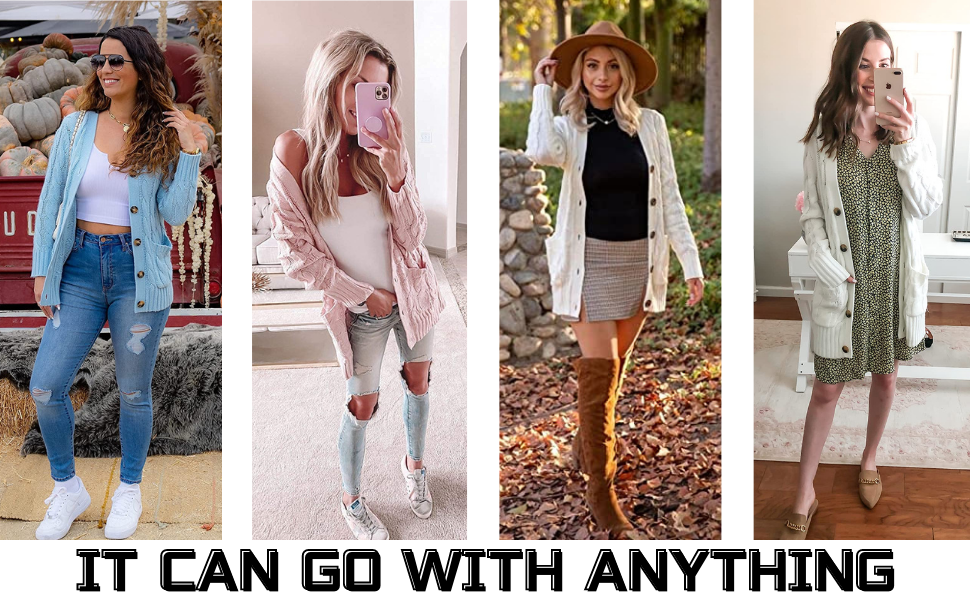 Go for skinny jeans, distressed pants, leggings, capris, skirt, dress, or even jean shorts to look great every time
This cozy and soft sweater suit for any occations!
Look in your closet to find some of your go-to items, like your favorite pair of jeans, leggings or a nice skirt. With a little mixing and matching, you can dress for a variety of different occasions while staying super comfortable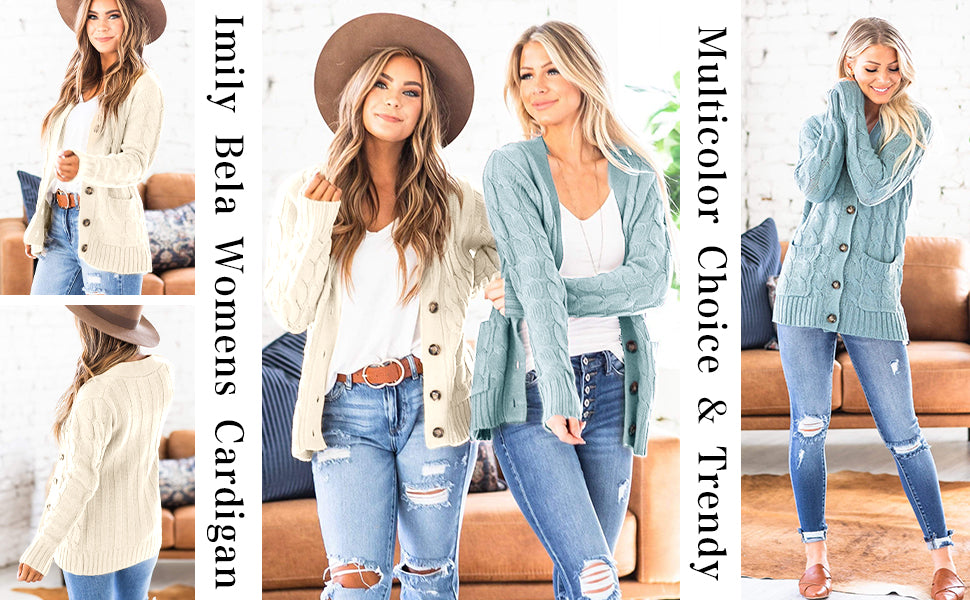 Size Guide